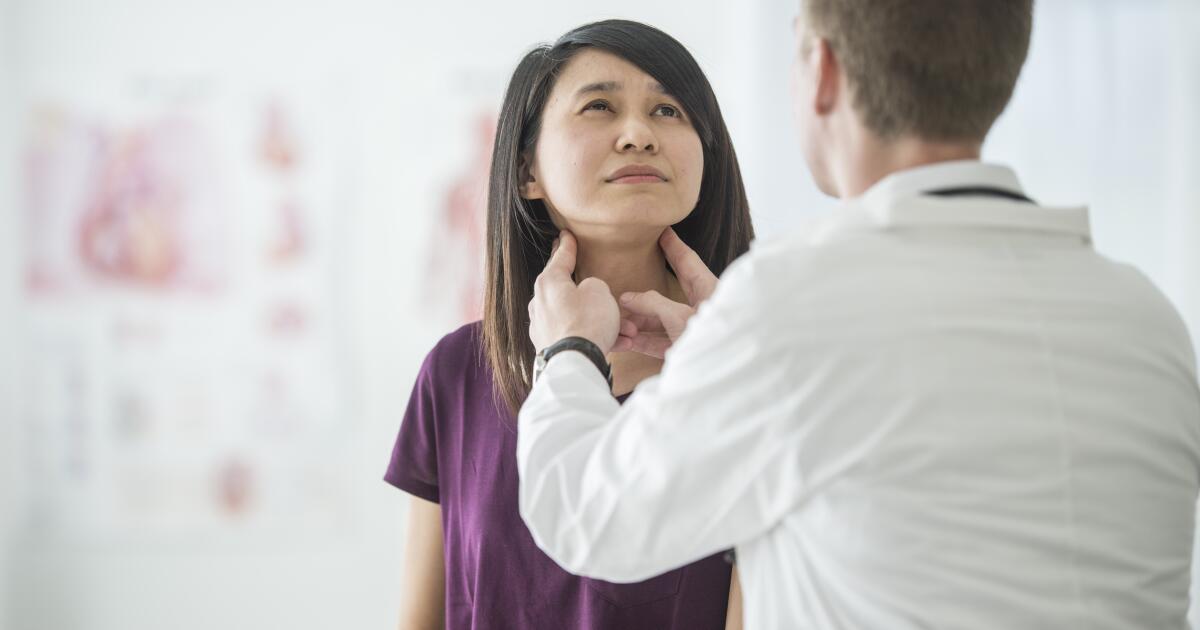 Signs that You Need to See a Neck Specialist
Read Time:
2 Minute, 31 Second
Many Singaporeans suffer from neck discomfort annually. Almost fifty per cent of these cases can be resolved with some TLC. However, symptoms tend to continue or even worsen for the remaining half.
Here's how to determine whether it's time to consult a Singapore neck specialist if you experience pain in that region.
Reasons for neck pain.
Several individuals have moderate neck discomfort due to excessive pressure on their neck muscles or joints. This sort of pain can be caused by poor posture, strenuous physical exercise, or spending a great deal of time performing overhead tasks.
In most situations, rest, heat treatment, and maybe over-the-counter anti-inflammatory medicine are sufficient for recovery.
Sometimes, neck discomfort is the consequence of an accident, particularly ones that snap or shocks the neck. These actions can cause injury to your discs, nerves, bones, and other structures. Some neck pain is related to a medical illness or degenerative disease, such as:
Arthritis Dislocations
Degenerative disc disease
Spondylolisthesis
Spinal stenosis
Neck discomfort may affect everyone, but it is more prevalent in those over 50, who smoke, and/or who have jobs that place stress on the neck.
Many people suffer from neck discomfort due to "tech neck," which occurs when you spend a great deal of time slumped over your phone, tablet, or computer.
When it's time to visit a doctor.
With sufficient rest and activity moderation, minor neck discomfort may disappear on its own. This includes pain caused by sleeping with your neck twisted at an awkward angle or spending hours hunched over a computer keyboard.
But, some forms of neck discomfort may indicate a more severe underlying medical issue. These conditions need quick medical intervention to alleviate symptoms and avoid worsening.
In general, make an appointment if your neck discomfort lasts more than three to four days, if it worsens, or if it is accompanied by additional symptoms, such as:
Pain, weakness, or numbness radiating through your arms or legs
headaches and stiffness of the neck
Neck range of motion restriction
Coordination or equilibrium difficulties
Fever or shivering
Immediately seek medical assistance if you experience symptoms following an event, such as a fall or automobile crash, that caused you to sustain injuries.
Managing neck pain.
When visiting a neck specialist, you may be confident that you will receive the most suitable therapy based on your symptoms, anatomy, medical history, and other considerations.
Neck experts can personalise each treatment plan with a variety of solutions, including:
Medicines for pain and inflammation relief
Injections of corticosteroids to alleviate inflammation and nerve compression
Ablation using radiofrequency to inhibit painful nerve signals
Modifications to conduct
Physiotherapy to alleviate pain and enhance mobility
Like with other spine-related ailments, early treatment results in quicker recovery and, frequently, fewer treatments.
Do not disregard neck discomfort.
Because neck discomfort might include critical nerves in the spine, you should never disregard your symptoms. In addition to treating neck pain and stiffness, immediate medical attention may prevent nerve damage that can lead to long-term health issues.